Dave Grohl To Drum for Queens Of The Stone Age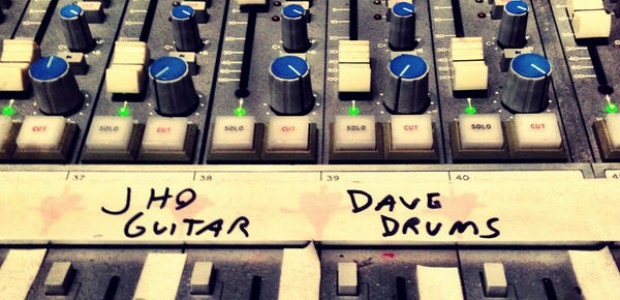 Taking a break from Foo Fighters doesn't mean taking a break from music. Dave Grohl, the music industry's busiest man, has picked up his drumsticks once again and is moseying down to Queens Of The Stone Age's studio to help them with their upcoming album. Josh Homme confirmed the news via a BBC1 interview recently. They also further confirmed the appearance by posting this picture on Twitter.
This isn't the first time Grohl has assisted QOTSA. Their 2002 highly successful album, Songs For The Deaf, also featured the former Nirvana drummer.
All in all, this is awesome news and hopefully, this means that the forever delayed QOTSA album will finally see the light of day. Apparently, that day will be before Download Festival on June 14, 2013, again confirmed via Twitter.
In other news, Dave Grohl has just voted (Democrats) and you should too!