Faber Drive - Lost In Paradise Montreal Concert Review
Sheila
Misc
3 minute read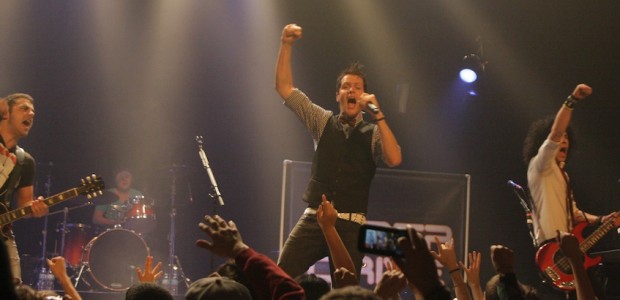 Last night in Montreal, the Lost In Paradise tour featuring Faber Drive, Victoria Duffield, Courage My Love, and Fighting For Ithaca came to town and we were there. While the crowd may have been on the smaller side, it sure didn't sound like it.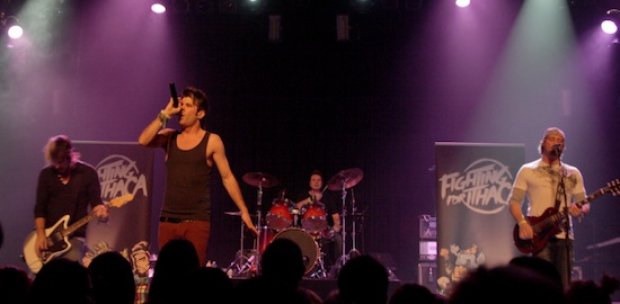 Starting the night off was Fighting For Ithaca. With the entire band fighting off a cold, they didn't let that hinder their performance. After covering Taylor Swift's song We Are Never Ever Getting Back Together, they followed it up by getting everyone in the Christmas spirit with their song Partying With Santa. To close out the night they played Stay The Same off of their recent release, To The Rescue!!.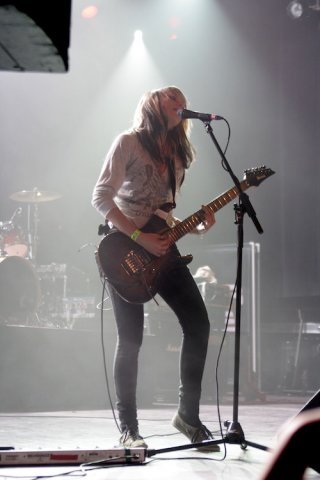 Next up was Courage My Love. We have had the pleasure of seeing them a few times this year and each time is better than the last. Even though they are still a young band, the level of interaction they have with their fans on stage could rival any band that has been around longer than they've been alive. Playing songs off of their For Now EP -released late last year- Courage My Love also gave fans a taste of We're Not In Kansas Anymore which will be featured on their next EP which they'll finish recording after this tour.
If you have a chance to see Courage My Love live, check them out. They have a raw talent and it's only a matter of time until they get the recognition they deserve. If you'd like to know a little bit more about the band, check out an interview we did with them earlier this year.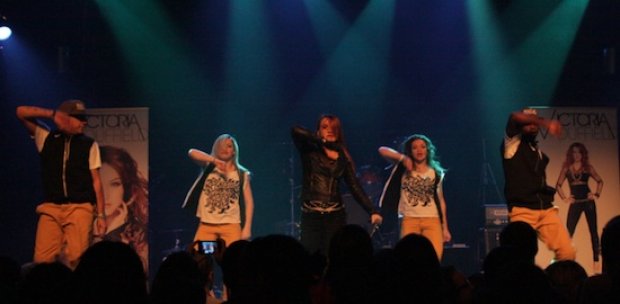 Victoria Duffield took to the stage next and changed things up a bit. Instead of a band, she brought up her four dancers and turned the Corona Theatre into a dance club. Playing her catchy hits like Break My Heart, and Feel, she even did a cover of the Owl City/Carly Rae Jepsen hit Good Time. To close out the night she performed her hit Shut Up And Dance. Don't forget to check out our interview with Victoria Duffield.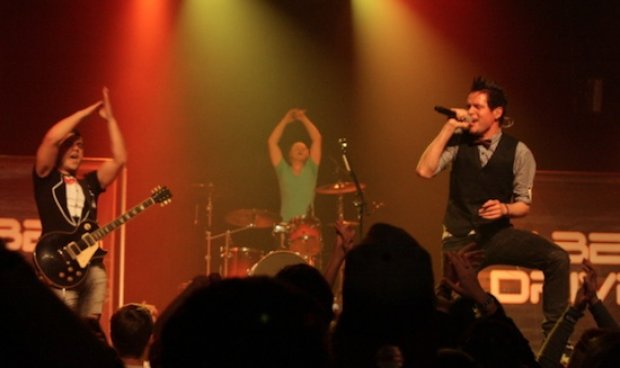 Building off the energy created by the three opening bands, Faber Drive took to the stage in front of an enthusiastic Montreal crowd. While they did play their hits, they also changed things up playing a cover of the Cutting Crew hit I Just Died In Your Arms Tonight. They later slowed things down with You And I Tonight and midway through their set when they were giving away some prizes to the crowd, they played another cover of Pour Some Sugar On Me with guitarist JP filling in on vocals.
Up next they played Time Bomb and Candystore which was followed by lead singer Dave Faber taking the time to thank the fans that came out. He acknowledged that even though the Montreal crowd wasn't the biggest crowd of the tour, they were the loudest.
As the night was coming to a close, Faber Drive decided to cover a few songs that they said they liked, but felt needed a little something more. They brought Victoria Duffield back on stage for their rendition of We Are Never Ever Getting Back Together, followed by a cover of Justin Bieber's song Beauty And A Beat, followed by… wait for it… Gangnam Style. While I wished I had brought my earplugs for that track, the crowd ate it up while even dancing along. To close out the night, the band brought the club atmosphere back by playing their hit G-Get Up And Dance and towards the end of the song, members from the other bands joined them on stage.
The Lost In Paradise Tour is still winding its way across Canada; for more ticket information visit Faber Drive's Official Site.