Goo Goo Dolls Interview 2013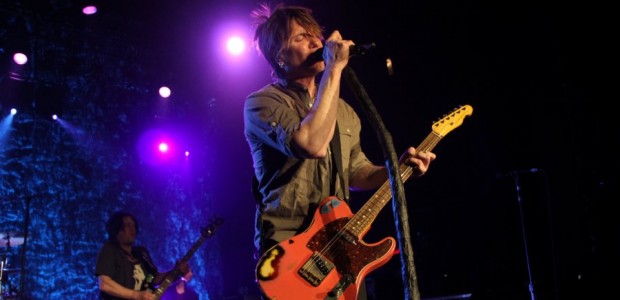 Just a few days shy of releasing their 10th studio album Magnetic, Goo Goo Dolls frontman John Rzeznik came to town on a mini promo tour, and we got to chat with him. We talked about the new album and what it was like working with multiple producers, their upcoming tour with Matchbox 20, and a lot more. Enjoy the full video and highlights from our chat below.
Off of Magnetic, which songs do you think will translate best into the live shows?
Wow. You know what, we've been playing a few of them. Come To Me seems to do really well, and no one even knows it! They only know it from Youtube, but people are singing that song already with us which to me is a good indicator of that song. Rebel Beat goes over really, really well. People know that now. There's a song called When The World Breaks Your Heart that although it has a really depressing title, it's actually really a fun song. So far everything we've done live has really come off well.
If that wasn't enough Goo Goo Dolls for you, check out an interview we did with the entire band in 2011 as well as some photos from their last performance in Montreal.