Halestorm Premiere Here's To Us Video
Sheila
Misc
1 minute read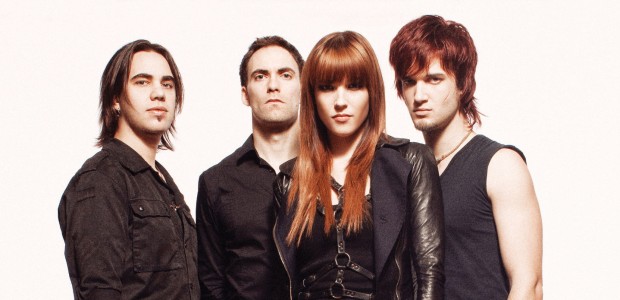 Off of their album The Strange Case Of..., Pennsylvania rockers Halestorm have released the video for their song Here's To Us. Keeping things simple, the video takes a look back at what the band could've looked like as a big hair band of the 80's, and a grunge band of the 90's. As the video comes to an end, we see the current day, Grammy Award winning, Halestorm rocking out on stage.
The band is currently out on tour; you can find all of their upcoming tour dates here. They'll also be a part of Heavy MTL in Montreal this Saturday August 10 ,2013.
Enjoy the full video below, and while you're at it, let us know what you thought of it in the comments section.
Halestorm - Here's To Us