Concert Review: Hanson in Montreal
Sheila
Misc
3 minute read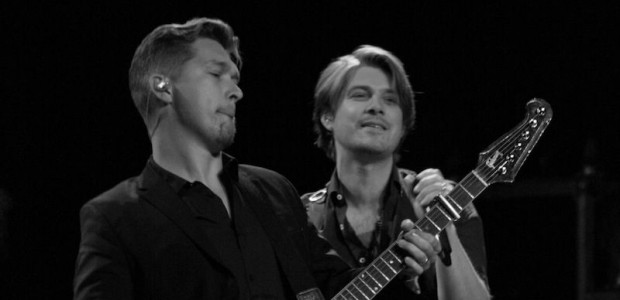 When you first hear the band name Hanson, the first thing that comes to most people's minds is their hit song, Mmmbop. What people might not realize is that they're still around, and that they've released multiple albums since that song was released. When I heard that they were coming to town, I wanted to see for myself what they'd become, and yeah, a part of me also wanted to hear Mmmbop live. Currently out on the road as part of the Anthem World Tour, the band made its way to the Corona Theatre in Montreal supported by opening act, David Ryan Harris.
David Ryan Harris
Standing centre stage with just an acoustic guitar, David Ryan Harris captivated the crowd with his soulful vocals. Telling the crowd short stories prior to playing songs, he was a true showman. What people might not realize, is that this talented musician has shared the stage with John Mayer, Dave Matthews, Santana, and more. He's looking to release a new album very soon; for more information on that, check out his Pledge Music page. We've also got a bunch of photos from his performance, you can see them in our David Ryan Harris Photo Gallery.
Hanson
As the lights dimmed, the band came to the stage getting things going with Fired Up from their latest album, Anthem. While Hanson did load their set up with a lot of their newer material, they did throw out some of their older hits too including Where's The Love and of course Mmmbop--but we'll talk about that one later.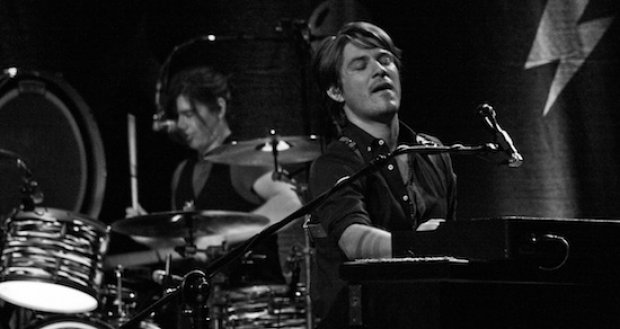 Throughout the night, the brothers took turns taking the lead; there were also countless tempo changes, and multiple instruments swaps. After using the crowd as background vocalists for This Time Around, the band left the stage, only to return for an acoustic set. Prior to playing On and On, Zac left his drums behind and traded them for a guitar before stepping to the front of the stage to join his brothers.
Before continuing on, the boys had a strange request; they asked fans stay quiet during the next song. Surprisingly, a hush fell over the crowd, and the three of them stood behind one mic singing an acapella version of Change In My Life. If the other songs didn't prove just how well their voices melded together, this song sealed the deal. As soon as the song ended, the crowd released that pent up energy with a massive roar. Up next was Juliet, and just to spice things up a bit, Taylor and Zack switched instruments showing once again how varied their skills are.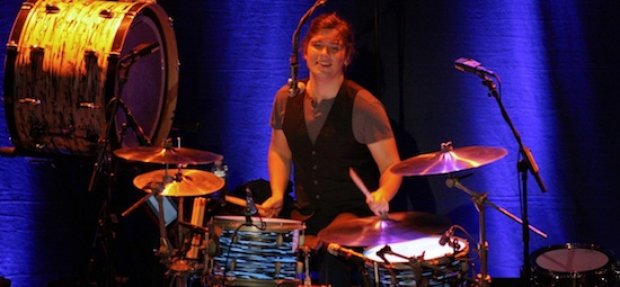 Their set continued on with tracks like Crazy Beautiful --which also included a snippet of the Turtles hit, Happy Together-- Shout It Out, and You Can't Stop Us. They then took the time to let the other two members of their live band --the ones without the last name Hanson-- show off their skills with short solos.
Then it was time for the song that we were all waiting for. That's right, Mmmbop. While they played that song, I'm sure I wasn't the only one in the theatre with a huge grin on my face. My night was made, but there was still more to go. Following that up with their latest single Get The Girl Back, the band left the stage, but not for long.
Coming back for the encore, they played two more songs before calling it a day. As mentioned, throughout the night, the Hanson brothers showcased their musical abilities countless times which was refreshing to see. I guess you could compare Hanson to a fine wine; it only gets better with age.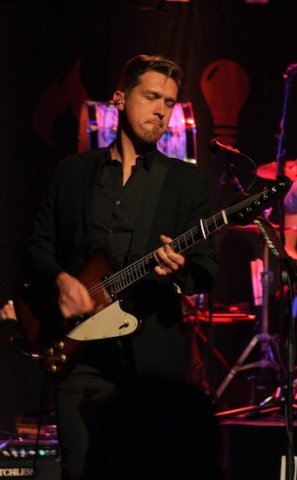 Don't forget to check out our complete Hanson Photo Gallery, and remember, for all your Quebec concert needs, visit out friends at Evenko.