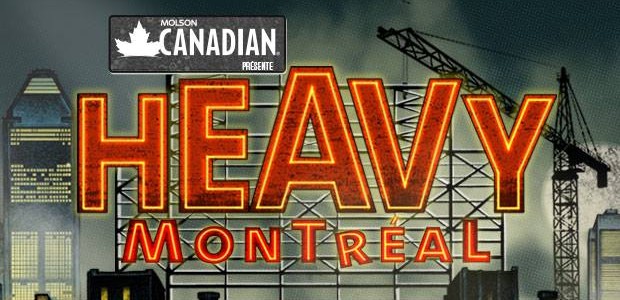 When the lineup for Heavy Montreal was announced, metal fans rejoiced. With two days full of some of the most legendary names in heavy metal as well as some up and coming contenders, we've made a list of our top 10 bands you can't miss this weekend.
10

Unlocking The Truth
There are a bunch of bands performing this weekend who've been around longer than band members of Unlocking the Truth have been alive. Don't let that deter you from catching this up and coming band from New York.
Where: Scène de la Forêt
When: Saturday 3:15 - 3:45pm
9

Three Days Grace
Towards the start of this year, Three Days Grace confirmed that Matt Walst was officially their new singer and that they were currently working on new music together. Who knows, maybe we'll get a taste of their new stuff.
Where: Scène Heavy
When: Saturday 4:00 - 4:45pm
8

Epica
Earlier this year, Epica released their 6th studio album, The Quantum Enigma, and if their performance is anything like it was the last time we saw them, fans are in for a hell of a set.
Where: Scène Heavy
When: Sunday 3:00 - 3:45pm
7

Apocalyptica
Apocalyptica is a band that isn't shy about working with other artists; who knows, maybe fans in Montreal will be surprised with a special live guest performance.
Where: Scène Molson Canadian
When: Saturday 3:15-4:00pm
6

Bad Religion
They've just kicked off their Summer Nationals tour alongside The Offspring and Pennywise and luckily enough for us, Bad Religion managed to squeeze in a spot for Heavy Montreal.
Where: Scène Heavy
When: Sunday 6:00 - 7:00pm
5

The Offspring
While they may not be as metal as the rest of the bands on the bill, there's a reason, The Offspring made the lineup. Check out their set to see why.
Where: Scène Heavy
When: Saturday 7:15 - 8:15pm