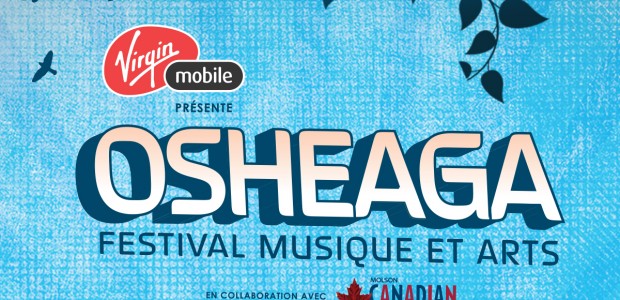 This year will mark the 11th edition of one the most popular music festivals in Canada, Osheaga. July is still a few months today but with tickets going on sale soon, it's best to get prepared before they sell out (spoiler: they will). We've already covered the great lineup for the 2016 version of Osheaga and today, it's time to focus on the standout bands that you absolutely must see. There's a lot talent on the list and you may not be familiar with all of them so let's bring you up to speed.
In you're looking for tickets, weekend tickets are now on sale.
10

Wolf Parade
We thought Wolf Parade was done for back when the band went on hiatus in 2011, but they're back and they're teasing a new EP which will be out next week. We can't wait to get our hands on the new material from this hometown band.
9

Passenger
At the time of this writing, Passenger's Let Her Go is shy of 1 billion views on YouTube. Do we need to say anymore?
8

Elephant Stone
A gem hidden lower on the Osheaga lineup poster is Elephant Stone. If you've never heard of these guys, do yourself a favour and check them out. You can thank us later. Here's their latest single, Andromeda.
7

The Strumbellas
If for some reason, you have guns in your head and they won't go, blame The Strumbellas and their ultra catchy track Spirits. The folk-indie-rock band won a Juno for We Still Move On Dance Floors and they were nominated for My Father and The Hunter.
6

BΔSTILLE
LAst year, BΔSTILLE was nominated twice for a Grammy Award, including Best New Artist. The band has been on fire ever since. They're performing at most of the big north american festivals this year, but if you're already going to Osheaga, then make sure to check them up.
5

Haim
If you caught Haim at Osheaga in 2014 then you know these girls mean business. If not, be prepared to become a fan, they're excellent live.