Godsmack Laval Concert Review and Photos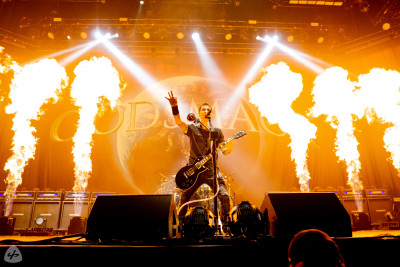 Marking their 25th anniversary in the music industry, Godsmack took the stage next as part of their Best of Times World Tour in Laval. Their setlist was packed with their greatest hits, and Sully Erna (vocals/guitar), Tony Rombola (guitar), Robbie Merrill (bass), and Shannon Larkin (drums) were poised to build upon the electrifying atmosphere created by I Prevail at Place Bell.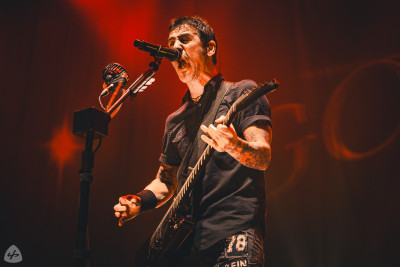 Before the band took to the stage, a video intro, courtesy of Mixmaster Mike (of Beastie Boys fame), was projected onto a curtain. As the intro concluded and the curtain fell, Godsmack kicked off with 'When Legends Rise.'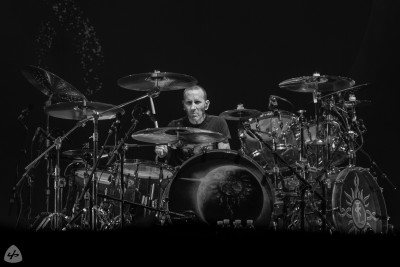 '1000hp' followed, accompanied by dramatic flames shooting up from the stage. Sully took a tumble towards the end of the song, but as the seasoned veteran he is, it didn't faze him a bit. 'What About Me' and 'Surrender' were next in line.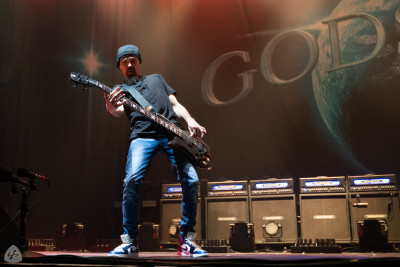 'You and I' came next, and it was swiftly followed by 'Keep Away,' with the crowd fervently chanting the chorus, 'KEEP AWAY FROM ME!'. Maintaining the intensity, 'Cryin' Like a Bitch!!' was next, succeeded by 'Awake,' and I'm sure I wasn't the only one caught off guard by the explosions at the end.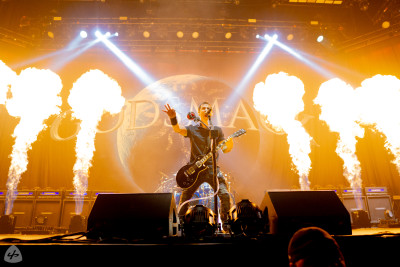 One of the band's earliest hits, 'Voodoo,' came next, and, as expected, the crowd went wild. If you've been to a Godsmack show before, you wouldn't be surprised when they rolled out a second drum kit. 'Batalla de los tambores' (the battle of the drummers) ensued, with Sully and Shannon engaging in a captivating drum duel, performing snippets of various covers.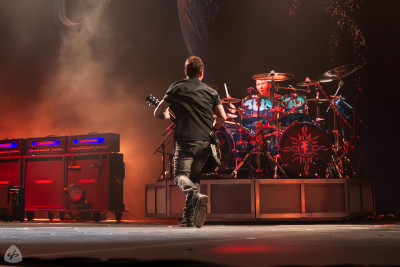 To close their main set, they rocked out to 'Whatever,' but not before Sully stirred the crowd with some words about the Boston Bruins, provoking a spirited chorus of 'BOO!!!' from the crowd. He mentioned that one of their sound technicians was a devoted fan, which, naturally, triggered a loud expression of disdain from everyone at Place Bell.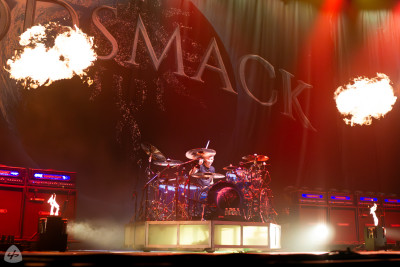 For the expected encore, a piano was wheeled onto the stage, and Sully took a seat behind the keys. He acknowledged that Canada was one of the first countries to embrace their music and pledged to keep coming back. 'Under Your Scars' followed, a song that Sully noted helped them establish their non-profit organization, the Scars Foundation. He explained that the foundation's mission is to provide global assistance in addressing issues like suicidal thoughts, bullying, addiction, and depression, and that this work has been among the most rewarding experiences of their lives. For more information, he directed the audience to visit The Scars Foundation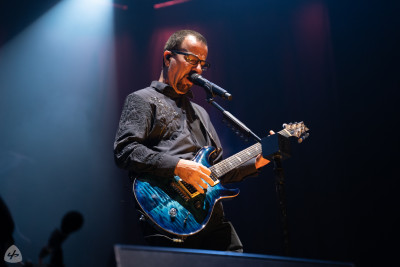 'Bulletproof' came next, and, of course, no Godsmack show would be complete without 'I Stand Alone' with the added bonus of confetti falling over the crowd. While this was a celebration of 25 years of being a band, it was easy to see that thankfully, they are nowhere close to stopping anytime soon.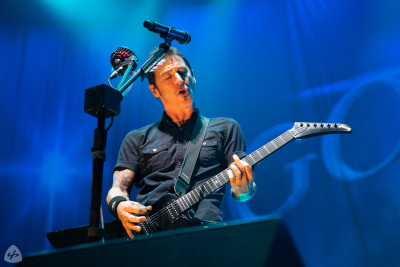 One aspect that caught my attention during the night was the relatively small pit area spanning just 30-40 feet, while the rest of the floor was seated. For a band like Godsmack, one typically expects large mosh pits and crowd surfers, but with only about 30 people deep, crowd surfing was somewhat limited. Nevertheless, the energy remained palpable.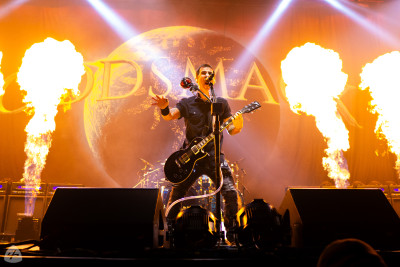 Enjoy the rest of our photos below, and for more on Godsmack, visit their website