Pop Evil Montreal Concert Photos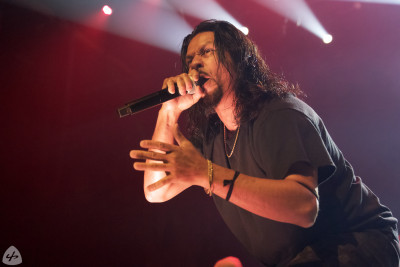 Getting a crowd hyped up for a band like Shinedown is not an easy task. Taking advantage of Ayron Jones' set, Pop Evil took to the stage opening up with Eye of the Storm. Frontman Leigh Kakaty stayed towards the back of the stage while guitarists Dave Grahs and Chris Laplante, and bassist Joey Walser took over the front. We're lucky that we got to see drummer Hayley Cramer with the band; she had to miss out on part of a previous tour due to covid restrictions and her not being able to travel. Thankfully she was able to make her way over the pond to rejoin her band.
There's a reason why when you listen to rock/alternative workout playlists, Pop Evil songs pop up. Songs like Breathe Again, and Waking Lions get the blood pumping whether you're running laps, or at a concert.
Check out our photos below, and for more info on Pop Evil, visit their official sites
OFFICIAL // INSTAGRAM // FACEBOOK // TWITTER