Demi Lovato Montreal Concert Review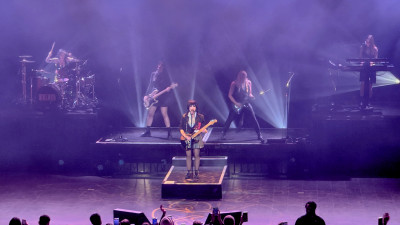 As the lights dimmed, the giant curtain covering the stage showed silhouettes of the band before dropping which was of course was met by a huge roar from the crowd. Standing strong in the middle of the stage was Demi Lovato. Joining them was their touring band: Dani McGinley on keys, Brittany Bowman on drums, Leanne Bowes on bass, and Nita Strauss on guitar, who left her touring gig with Alice Cooper to be a part of this tour.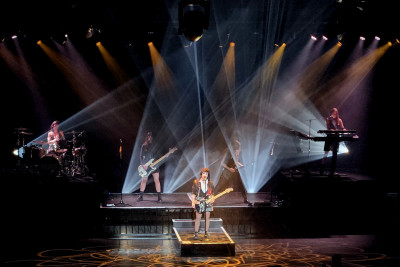 Opening up with HOLY FVCK, FREAK, SUBSTANCE, and EAT ME, all off of their latest album HOLY FVCK, Lovato didn't shy away from showing off their newer, grungier sound. During EAT ME, Demi was joined by Royal & The Serpent who opened the show.
Next up was Confident followed by two older, poppier rock songs, Here We Go Again and Remember December off of their second album, Here We Go Again. Keeping up with the pop side of things, next up was La La Land followed by Don't Forget, and the The Art of Starting Over.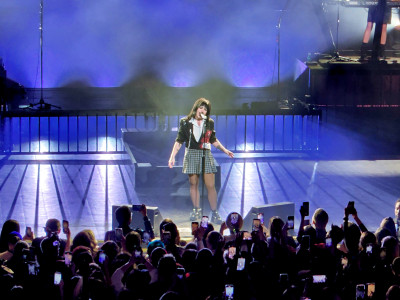 Chatting with the crowd, Demi spoke about how the mashup of the next two songs was very special to her. She said the songs were about love, and one was written while Demi was falling in love, and the second was "their" song. 4 EVER 4 ME was up first, and midway through the song, they transitioned into a cover of the Goo Goo Dolls song, Iris, before continuing on.
Up next was Sorry Not Sorry with an incredible guitar solo from Nita Strauss. Speaking of Nita, she was on fire the entire show absolutely shredding it while making it look so, so easy.
Demi stopped the show for a bit trying to see if someone in the crowd was ok, or if they needed help. It's always nice when artists take care of their fans. Once the all clear was given, CITY OF ANGELS was up.
Slowing things down, Demi returned to the stage for a beautiful duet with the crowd during Skyscraper. Prior to playing the next song, 29, Demi spoke about how it was really personal, and how they felt really vulnerable putting it out, but when it was released, the fans responded with their stories. They wanted the fans to know that they saw those stories, and wanted them to know how sorry she was that they could relate to it. Lyrically it's about being young and in a relationship with an older individual, similar to a relationship she was in when she was only 17.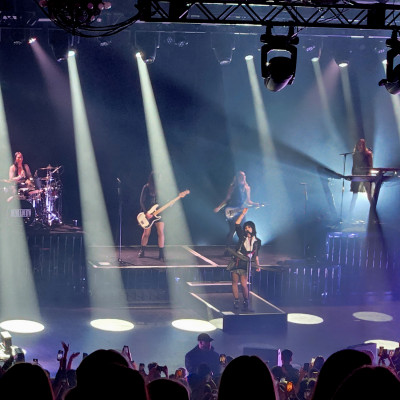 A high energy rock version of Heart Attack was next before ending their main set with SKIN OF MY TEETH. Coming back for an encore, HAPPY ENDING was up before ending the night with Cool for the Summer, in which after Demi took their final bows, the rest of the band played on, ending things with a bang.
Demi has had her share of obstacles that's they've had to overcome in a very public way, but they've managed to use their music and lyrics to help land on their feet. Hopefully we'll get a chance to see Demi again, but only time will tell. In a now deleted instagram post from about a month ago, they wrote, "I'm so f—ing sick I can't get out of bed. I can't do this anymore. This next tour will be my last. I love and thank you guys".
Their website shows dates until the first week on November, we'll see what the future holds. Until then, check out Demi Lovato's official website for all of the latest news.
Special thanks to Evenko and Greenland Productions for making all of this happen.