Slaughter To Prevail Montreal Concert Photos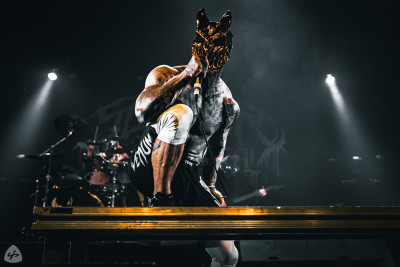 While making my way inside to shoot Slaughter To Prevail at the L'Olympia in Montreal, I was prepared to dodge the crowd surfers that made their way over the barriers, but what I wasn't prepared for was crowd surfers getting their surf on before the band even took to the stage.
Without an opening band, all of the fans were just there to see Slaughter To Prevail, and they didn't disappoint. From frontman Aleksandr Shikolai (aka Alex Terrible) jumping into the crowd, to the fans creating so much power during a wall of death that they managed to move the barrier about two feet closer to the stage.
Stay up to date with Slaughter To Prevail following the links below, and enjoy the rest of our photos below.
Special thanks to Extensive Enterprise for making this show happen.
MERCH // INSTAGRAM // FACEBOOK // TWITTER