Our Interview With Joe, Lzzy, Josh, and Arejay of Halestorm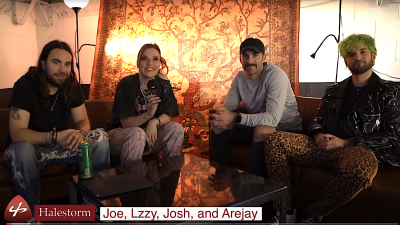 A few hours before taking to the stage at Place Bell in Laval, we had a chance to chat with Joe, Lzzy, Josh, and Arejay from Halestorm. Since they've done so many interviews since the release of the album Back From The Dead, we tried to throw in a few questions that they may not have heard before.
We talked about everything from GWAR, to music recommendations for aliens, to childhood room decor, gnarliest tour injuries, who they'd bring back from the dead, and a whole lot more. See, we told there would be some different questions!
While you're here, be sure to check out our review and photos from their set HERE. Enjoy the interview!