Volbeat Laval Concert Review And Photos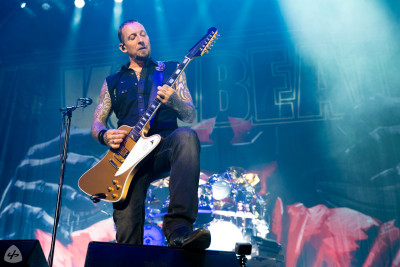 Shortly after Halestorm left the stage, it was Volbeat's turn to take on the crowd at Place Bell. Just before catching our first glimpse of them, they blasted Born To Raise Hell by Motorhead over the speakers before taking the stage. Kicking off their set with one of their big hits, The Devil's Bleeding Crown, they took full advantage of the already energized fans, and maintained that energy throughout their performance.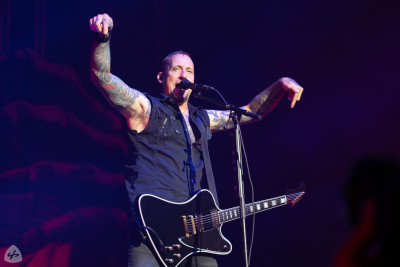 Currently on tour in support of their most recent album, Servant of The Mind, the band showcased their versatility, seamlessly mixing beloved classics like Seal the Deal and Lola Montez with fresh tunes from the 2021 release. A notable change for this tour was the addition of guitarist Flemming Lund (The Arcane Order) after Rob Caggiano's departure.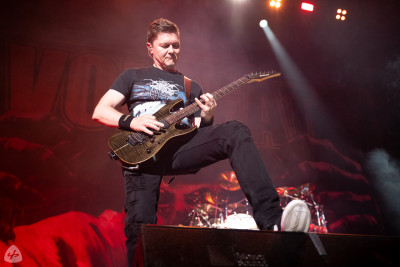 One standout moment was during Sad Man's Tongue, which featured a brief snippet of Johnny Cash's Ring of Fire, adding a unique twist to the song. The energy surged even higher during A Warrior's Call, which was infused with their cover of Dusty Springfield's, I Only Want to Be With You.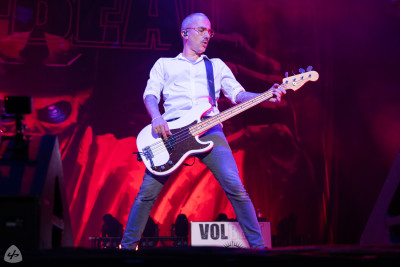 Before playing Black Rose, vocalist Michael Poulsen thanked Flemming Lund for joining the band to help make this tour happen. Midway through the song, Michael asked the crowd, "Are you having a good time out there? Did you have a good time with Halestorm?". He then challenged the crowd to see if they could be the loudest crowd of the tour. Considering that the floor was about halfway full, it was pretty damn impressive to hear just how loud Montreal/ Laval crowd could be.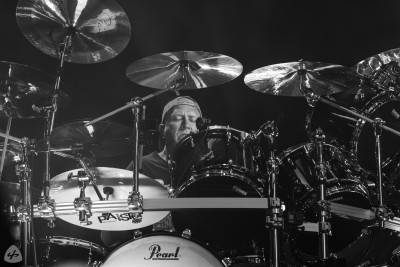 The Devil Rages On was next, and after the first few guitar strums, the fans knew it was time for Last Day Under the Sun. Before playing Becoming, Michael pointed out someone in the crowd and asked them to be in charge of getting a circle pit started, needless to say, they took their job seriously.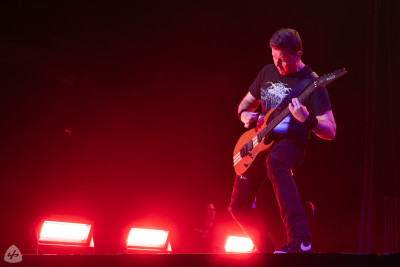 As expected, the encore proved to be nothing short of awesome. They kicked it off with Fallen, a track that Michael dedicated to his late father. That tribute was then followed by Wait a Minute My Girl, and For Evigt, which he dedicated to his wife and kids. Family first! And finally, to close out the night, they played Still Counting, during which the crowd was singing along, creating a memorable and heartfelt moment to end the show.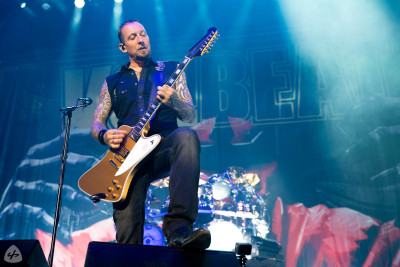 Throughout the night, bassist Kaspar Larsen, guitarist Flemming Lund, and vocalist/guitarist Michael Poulsen rotated positions on stage making sure fans got a chance to see everyone… all except drummer Jon Larsen who was hidden behind countless cymbals (not fun when it comes to photographing a band!)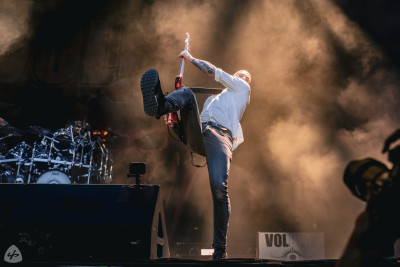 Even though there were a few empty seats, it didn't sound like it. Both bands put on great performances, and the only issue in my opinion was that Halestorm should've been given a longer set of maybe 1 or 2 songs.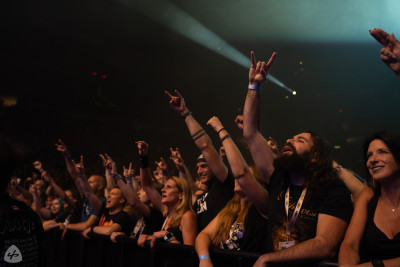 Enjoy the rest of our Volbeat photos below, and for all of your concert needs, visit our friends at Evenko
Don't forget to check out our review of Halestorm's set HERE