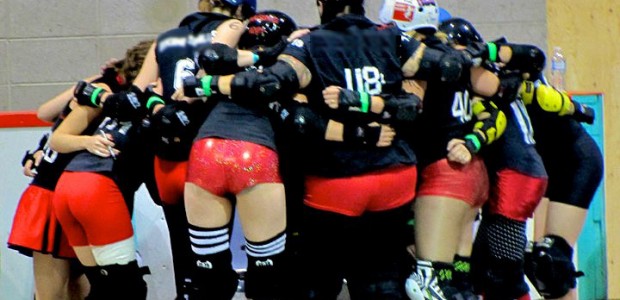 Ever been to a roller derby bout? The only correct answer is yes. The sport encompasses just about everything you need for a great experience: skill, speed, wheels, contact... and great music!
We have scoured the music world for 10 tracks guaranteed to get you pumped, whether you're watching a bout, participating, or waiting impatiently for the next one.
11

Ram Jam - Black Betty

Choice derby lyric:

"She really gets me high (bam-A-lam)
You know that's no lie (bam-A-lam)
She's so rock steady (bam-A-lam)
She's always ready (bam-A-lam)"
10

Heart - Barracuda

Choice derby lyric:

"Bet you gonna ambush me
You'd have me down on my knees
Wouldn't you, Barracuda?"
9

Halestorm - It's Not You

Choice derby lyric:

"You've probably never been shot down before
I'll try and make it easier"
8

Green Day - 86

Choice derby lyric:

"What brings you around?
Did you lose something the last time you were here?
You'll never find it now
It's buried deep with your identity
So stand aside and let the next one pass
Don't let the door kick you in the ass
There's no return from 86
[...]
Don't even try"
7

No Doubt - Just A

Choice derby lyric:

"I'm just a girl,
Take a good look at me
Just your typical prototype
Oh...I've had it up to here!"
6

The Red Aunts - Roller Derby Queen

Choice derby lyric:

"I'm the queen, You're gonna die
Cross my path, You're gonna fly"