Frances Bean Cobain to Record First Song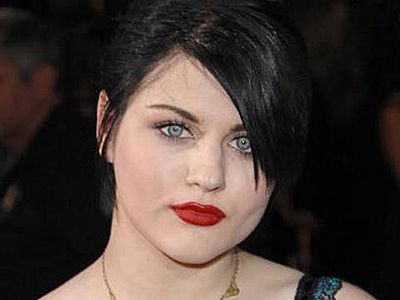 It was bound to happen sooner or later; Frances Bean Cobain (FBC) is teaming up with Amanda Palmer and Jason Webley (both from Dresden Dolls) in their latest band, Evelyn Evelyn. According to Spin Magazine, she will be contributing vocals to a song titled "My Space" alongside Weird Al, Andrew W.K, Tegan and Sara, Gerard Way (My Chemical Romance).. and novelist Neil Gaiman (what?).

Evelyn Evelyn will begin touring in March. It is unknown if FBC will be contributing vocals outside of "My Space" or even if she will join the tour. Unlike Nirvana and Hole's grungier style, Evelyn Evelyn sounds more like an "80s power ballad".

Frances Bean recently freed herself from her mother Courtney Love (who is currently in the process of reforming "Hole") after a lengthy custody battle with late-father Kurt Cobain's family.