Chris Cornell Announces Solo Acoustic Tour
Sheila
Misc
2 minute read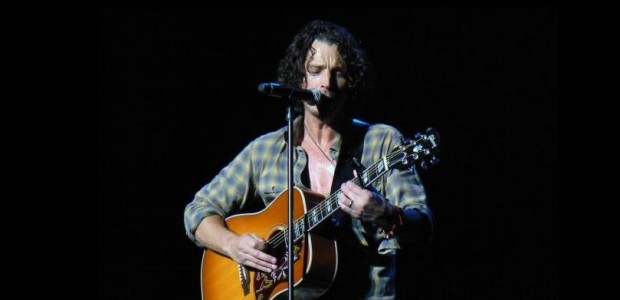 Chris Cornell has just announced that he will set out on his first ever solo acoustic tour. Cornell tested the waters back in December of 09' with two acoustic shows in L.A, and after an overwhelming response; he's decided to do it again.

Fans will definitely be in for a treat; Cornell plans on performing songs from his entire career as well as sharing stories about his music. Combine that with the intimate setting and you've got yourself one hell of a show.

The tour will take him throughout the United States as well as a few shows in Canada. It all starts off in Austin, Texas on April 1st, and continues on through to May 6, ending in San Diego, California. Check out all the tour dates below.
4/1/11 Austin, TX @ Paramount Theatre
4/2/11 Houston, TX @ House of Blues
4/3/11 Dallas, TX @House of Blues
4/5/11 Atlanta, GA @ Center Stage
4/6/11 Asheville, NC @ The Orange Peel
4/8/11 Bridgeport, CT @ The Klein Memorial Auditorium
4/9/11 Boston, MA @ Berklee Performance Hall
4/10/11 Glenside, PA @ Keswick Theatre
4/12/11 New York, NY @Town Hall Theatre
4/15/11 Atlantic City, NJ @ Borgata Hotel Casino & Spa - Music Box
4/16/11 Montclair, NJ @ Wellmont Theatre
4/17/11 Washington, DC @ Sixth & I Historic Synagogue
4/19/11 Poughkeepsie, NY @ Bardavon
4/20/11 Toronto, ON @ Queen Elizabeth Theatre
4/22/11 Chicago, IL @ Vic Theatre
4/23/11 Milwaukee, WI @ Pabst Theater
4/24/11 Saint Paul, MN @Fitzgerald Theatre
4/26/11 Edmonton, AB @Winspear Centre
4/27/11 Medicine Hat, AB @ Esplanade Arts & Heritage Centre
4/29/11 Victoria, BC @ Royal Theatre
4/30/11 Coquitlam, BC @ Red Robinson Show Theatre
5/1/11 Seattle, WA @ Moore Theatre
5/3/11 San Francisco, CA @ The Fillmore
5/4/11 Los Angeles, CA @ John Anson Ford Amphitheatre
5/6/11 San Diego, CA @Humphreys Concerts by the Bay