Linkin Park's Chester Bennington is Accident Prone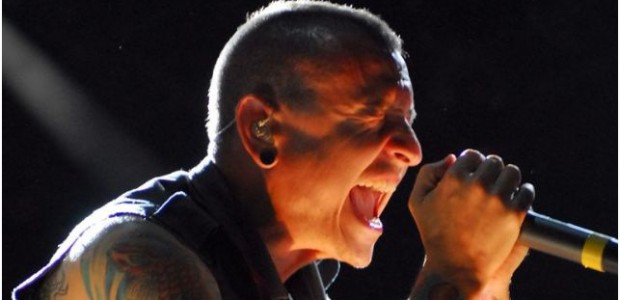 Chester Bennington is probably best known as the lead vocalist and songwriter for Linkin Park. What you might not know is that he is terribly accident prone. Don't believe us? We have compiled a list of his five most unbelieveable injuries. Read on.
Suitcase back injury
A few years ago, while he was with Linkin Park in Australia, he bent over to pick up his bags, and injured his back. Just like that.
The spider incident
In 2001, while touring for Ozzfest, Chester was bitten by a recluse spider at a hotel in Boston. This caused noticeable swelling, and caused a fever. While this type of bite sometimes requires hospitalization, Chester continued with the tour.
losing feeling in his body
In 2003, Linkin Park was forced to cancel their European tour when Chester caught a viral infection. He lost all feeling in his body and collapsed as a result.
Chuck E. Cheese
In 2010, Chester tore a ligament in his hand while playing basketball at Chuck E. Cheese. Yes, you read that correctly. Chuck E. Cheese.
onstage Break
In 2007 in Melbourne Australia, he tried to jump off of a platform during a performance, and broke his wrist. Although he was clearly in a great deal of pain, he finished out the set with Linkin Park, then went to the emergency room after the show. He has also injured his back during a live show.
You can't deny that Chester Bennington is a trooper! We just wish he'd be a little more careful.