The Kills Blood Pressures Review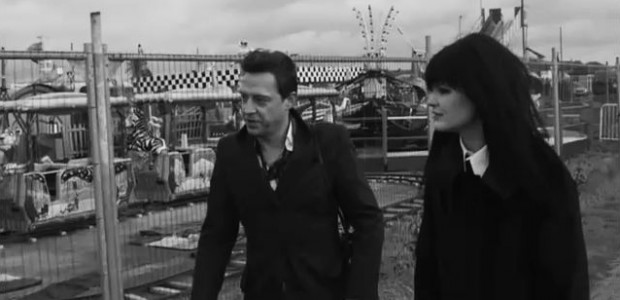 It's been over three and a half years since Midnight Boom, the third studio album by The Kills, surfaced. Since then, VV (Alison Mosshart) took on the role of lead singer for Jack White's supergroup, The Dead Weather. Hotel (Jamie Hince) has had wedding bells on his mind and is about to tie the knot with the other Moss in his world -- supermodel Kate Moss. Just as hope for a new The Kills album had dwindled down to oblivion, the duo regrouped and immediately announced plans for a fourth record, Blood Pressures, which is set for release next week.
Return to Form
Could the duo's chemistry survive their long time apart? It quickly becomes apparent from the opening riff of Future Starts Slow what the answer would be. Blood Pressures continues exactly from where The Kills last effort left off. Their raw rock 'n roll, punk-infused sound returns and is as unpolished as ever before. The difference here is the evolution and maturity of both their music and lyrics.
Musical Changes
While the music's style is very similar to olden days of The Kills, Hince and Mosshart do experiment out of their comfort zone quite a bit with Blood Pressures. The Last Goodbye is a prime example; it's a rare piano ballad from Hince that sees Mosshart singing an old fashioned heartbreak love song. Wild Charms gives Jamie the chance to express his profound love for The Beatles even if it only lasts for a bit over a minute. DNA, Satelitte, and You Don't Own The Road are their safer bets.
Consistently Inconsistent
The album isn't perfect; there are inconsistencies in the musical flow of the record and sometimes during the songs themselves. Thing is, this is part of The Kills identity and style. An example would be Pots and Pans which begins on an acoustic guitar only to switch up to a highly distorted electric by the song's end. The Last Goodbye would have been a perfect closer but instead, it sticks out like a sore thumb near the middle of the track list.
Verdict
I think Alison Mosshart put it best in a recent interview with Vanity Fair: "I don't think any kind of break can fuck with eleven and a half years." Truer words couldn't describe Blood Pressures; it's not only a worthy successor to Midnight Boom but is also a step in the right direction for the London-based duo. Don't forget to pick up Blood Pressures on April 5th. Can't wait that long? No worries, the band is streaming the album for free on their website right now. The Kills are currently on tour so make sure you pay them a visit at a venue near you.