Bono Blames Bad Performance on him NOT Getting On His Boots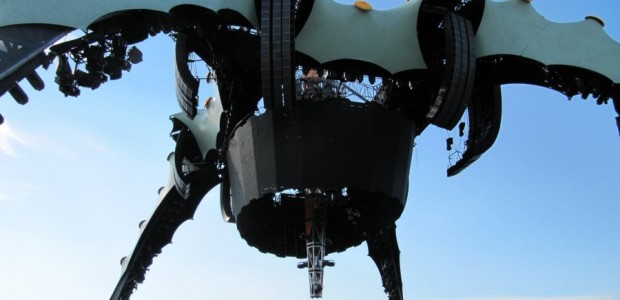 In an ironic turn of events, Bono has blamed his lack of boots for his performance at this summer's Glastonbury Festival. According to the singer, his shoes had no traction and the stage felt like an ice rink following the rain fall. Obviously, this meant that the U2 frontman couldn't run around on stage.
To add to the problem, he tells Q Magazine:
"There was a DJ under the stage, playing music in between sets, and he bumped into our keyboard computer. So we lost all the keyboards."
The singer seemed to be in top form when we saw him in Montreal during the U2 360 tour earlier this year so we'll take his word for it.
Edge has also gone on record telling Rolling Stone that the band may return next year, but there's an equal chance that they won't. You heard it boys and girls, U2 has a 50% chance of possible touring or releasing a new album next year.
View our U2 360 Gallery.