Arcade Fire Are Having Issues Filling Arenas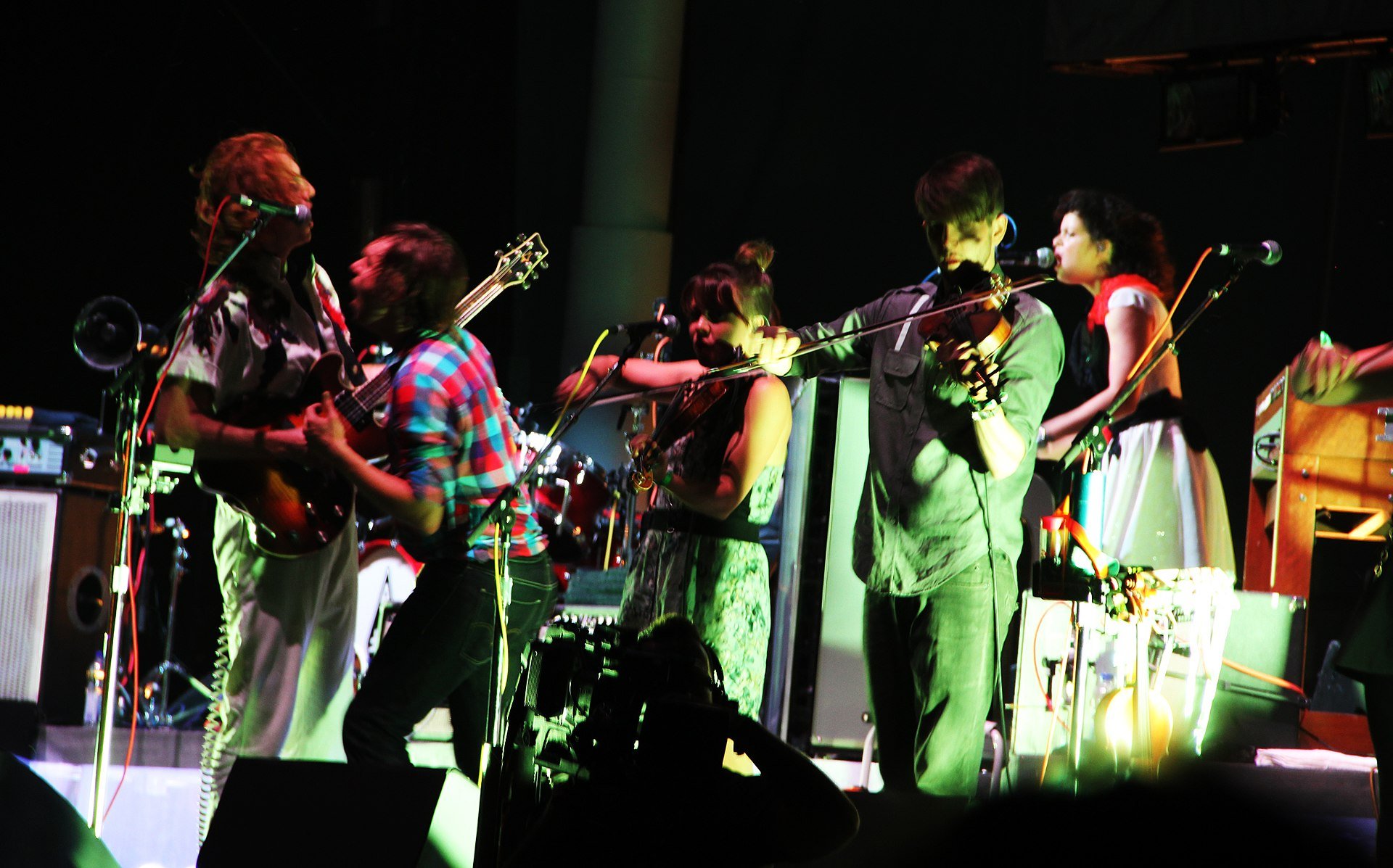 In 2011, Arcade Fire won a Grammy for Album Of The Year, surprising many and sparking the Twitter meme "Who the f**k is Arcade Fire." The Grammy was for their album, The Suburbs which is probably their best effort to date (though I do have a spacial place in my heart for Funeral). In 2017, two album releases later, the band is having a hard time filling up arenas.
Recent stops in Quebec City, Tempa, Austin and Dallas only managed to gather four to five thoudans fans–these venues' have a capacity of ten to twenty thousand. Win Butler even acknowledged the lower than usual crowds in a Vancouver stop recently joking to the fifteen thousand in attendance: "We've played cities three times as big with half as many people, so this is really a thing of beauty for us."
What went wrong?
The last two albums haven't been very well received from critics and fans with their latest Everything Now only getting a 66 on a 100 on Metacritic. Everything Now has more of a retro, almost disco-esque, vibe which not too many people seem to have liked. The Suburbs on the other hand, has an average score of 87.
Furthermore, the band split from their manager Scott Rodger who works for Maverick Management, a Live Nation affiliate. Live Nation own Ticketmaster who as you may have guessed, sells most of the tickets for these shows. Neither the band nor Live Nation have provided a reason for the departure.
Arcade Fire has never really been an arena filling band. Sure in their home town of Montreal they can pull in massive crowds but since they've started performing in larger arenas in 2010, for the most part, their shows do not sell out. This tour in particular has been notoriously bad for empty seats. So why not perform in venues that are closer to crowds that they can gather? It's actually hard finding the Goldilocks size as many cities either have venues that are too small or too large.
Given their current struggles, it's probably better to perform in smaller venues and add in an extra show than to perform in larger venues and struggle to fill in seats.