Green Day Postpones Tour, Releases Album Early
Darlene Nikki
Misc
2 minute read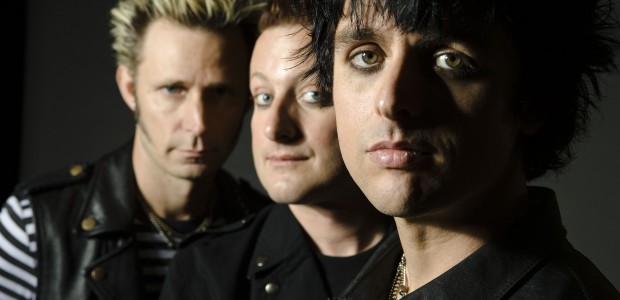 It wasn't that long ago that we informed you about Green Day's frontman, Billie Joe Armstrong, who is seeking substance abuse treatment. Now, in a surprising move by the band, Green Day is cancelling the remainder of this year's appearances and postponing their 2013 arena tour. They have promised that new concert dates will be announced, and that previously purchased tickets will be honored on these new dates.
In a press release from the band, bassist Mike Dirnt explained.
"Obviously the timing for this isn't ideal, but Billie Joe's well-being is our main concern. We are happy to say that Billie Joe is doing well, and we want to thank you all for the outpouring of support and well wishes that we have received, and we can't wait to see you all again soon."
In another surprise move, the band has decided to move up the release date of ¡TRÉ!, the third album in the ¡Uno!, ¡Dos!, ¡Tré! series in an attempt to ease fan disappointment. Instead of its original release date of January 15, 2013, the album will be released on December 11, 2012. Drummer Tré Cool explains:
"We feel bad we have to delay our tour, so to make up for it we want to give our fans the music earlier than we had planned. If we couldn't be there to play it for you live, the least we could do was give you the next best thing."
We look forward to seeing Green Day tearing up the stage again in the near future.
Canceled 2012/2013 Tour Dates
November 26, 2012 – Seattle, WA - Paramount Theatre
November 27, 2012 – Kennewick, WA - Toyota Center
November 29, 2012 – Salem, OR - Salem Armory Auditorium
December 1, 2012 – Sacramento, CA - Memorial Auditorium
December 2, 2012 – Reno, NV - Grand Sierra Resort – Grand Theatre
December 4, 2012 – Santa Cruz, CA - Santa Cruz Civic Auditorium
December 10, 2012 – Tempe, AZ - Marquee Theatre
January 7, 2013 – Green Bay, WI - Resch Arena
January 8, 2013 – Rosemont, IL - Allstate Arena
January 10, 2013 – Wilkes Barre, PA - Mohegan Sun Arena
January 11, 2013 – State College, PA - Bryce Jordan Center – Penn State Univ.
January 13, 2013 – Rochester, NY - Blue Cross Arena
January 14, 2013 – Pittsburgh, PA - Consol Energy Center
January 16, 2013 – Brooklyn, NY - Barclays Center
January 18, 2013 – Manchester, NH - Verizon Wireless Arena
January 19, 2013 – Uncasville, CT - Mohegan Sun Arena
January 21, 2013 – Fairfax, VA - Patriot Center
January 22, 2013 – Philadelphia, PA - Liacourias Center – Temple University
January 24, 2013 – Providence, RI - Dunkin Donuts Center
January 25, 2013 – Portland, ME - Cumberland Civic Center
January 27, 2013 – Quebec City, QC - Colisee Pepsi Arena
January 29, 2013 – Toronto, ON - Air Canada Centre
January 30, 2013 – Cleveland, OH - Wolstein Center – Cleveland State Univ.
February 1, 2013 – Moline, IL - I Wireless Center
February 2, 2013 – Madison, WI - Alliant Energy Center Memorial Col.
February 4, 2013 – Omaha, NE - CenturyLink Arena
February 6, 2013 – Broomfield, CO - 1STBANK Center
February 8, 2013 – Las Vegas, NV - MGM Grand Garden Arena