Green Day Working on not Uno, not Dos but Tré (three) album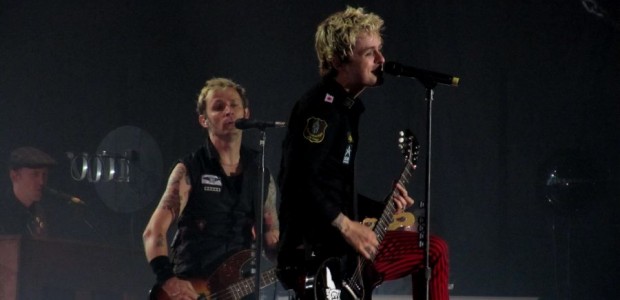 Well that was unexpected. Green Day had previously confirmed that they were working on a new album but today via Twitter, Billie Joe Armstrong announced that three records were in the works. All three albums will be released within a five month period:
Ok. Here's the deal. We're making a 3 album trilogy. Not 1. Not 2. But 3 albums. Called ¡UNO! ¡DOS! ¡TRE! Coming September November January.
A press release confirmed the dates and titles of the three albums: ¡Uno! (September 25), ¡Dos! (November 13), and ¡Tré! (A wordplay on Tre Cool on January 15th, 2013).
The band has been playing new material at concerts recently, including an entire album's worth of new music. New albums generally mean new concert dates so expect more dates to be added to their tour as well as appearances of the pink bunny.
Let the waiting begin!