Lady Gaga Poker Face Covers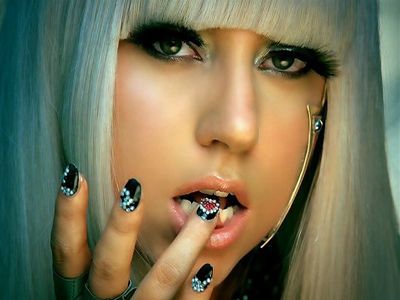 Late last year, Lady gaga introduced her hit song Poker Face to much success. It was a dance song about bisexuality and gambling. In her own words, "it was a tribute to my rock 'n roll boyfriends". Since then, there have been many covers of Poker Face by several artists who aren't necessarily associated to dance music. Let's have a look:
The Original - Lady Gaga
The Acoustic
Pros: Wait, what? Is there no auto-tune on? Is she actually singing?
Cons: Because there's no upbeat music playing in the background, the corny lyrics really stick out.
Cartman (Rock Band faux cover)
Pros: It's Cartman singing Poker Face!
Cons: The song isn't available on Rock Band, sorry Cartman wannabes!
Christopher Walken (Reading version)
Pros: Christopher Walken can make anything funny, ANYTHING.
Cons: Only a minute long? We demand the whole song.
Babyman (Parody)
Pros: He sounds like a weird mix between the cookie monster and count von count.
Cons: It's actually more annoying than the original but that's the point.
The Shures and Nick Pitera (Slow)
Pros: The serious tone makes the mock even more funny.
Cons: The mystery is gone, we have found the gay rock n roll boyfriends Lady Gaga was talking about.
Daughtry (Acoustic)
Pros: Way better than Lady Gaga's acoustic take.
Cons: Someone needs to explain to Daughtry what a parody is.
Kid Cudi, Kanye, and Common (Hip Hop / Rap)
Pros: I'm surprised that isn't what the original sounds like given how hot hip hop and rap are.
Cons: Autotune must die.
Pixie Lott (Acoustic)
Pros: It's alright for what it's trying to be.
Cons: Not as good as Daughtry's version.
Faith No More (Rock)
Pros: Great Rock Mock, the exaggerated screaming part is great.
Cons: It sounded like they were going to take the song seriously during the intro.
Lady Gag (Butterface)
Pros: B-B-B-B-B-B-B-B Butterface!
Cons: Could have been a bit more funny.