Adrienne and Billie Joe Armstrong Form Family Band?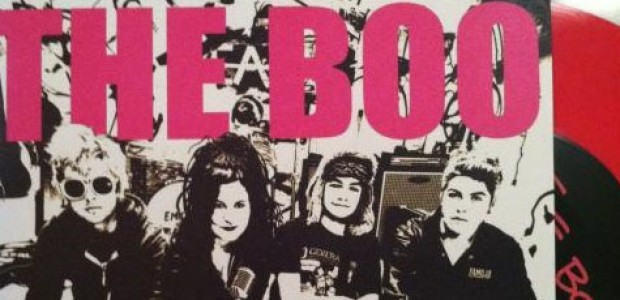 An hour ago, Adrienne Armstrong, wife of Green Day frontman Billie Joe Armstrong--and co-owner of Adeline Records and Adeline Street--tweeted the following:
The family band ❤ https://pic.twitter.com/7B33n4ZA
The link directs you to a picture of the Armstrong family--Billie Joe, Adrienne, and sons Joey and Jakob.
But this is no typical family portrait.
The image looks a lot like an album cover, with "The Boo" scrawled at the top. Over the past few days, Adrienne Armstrong was tweeting photos of The Boo stickers, generating a buzz for Green Day and Adeline Records fans alike. Was it a new band? An extension of their label?
Her most recent tweet (posted above) alludes to a family band. Based on the image, Adrienne is the singer. Since Joey is the drummer for Emily's Army, this is likely also the case for The Boo. Billie Joe can play both guitar and bass, leaving his and Jakob's roles up in the air at the moment.
Over recent years, Billie Joe has been involved on Broadway for the American Idiot musical; with his son's band, Emily's Army; and in the band, Foxboro Hot Tubs--is The Boo next, or is this just the family's Christmas card?