Dave Grohl Praises Meg White's Drumming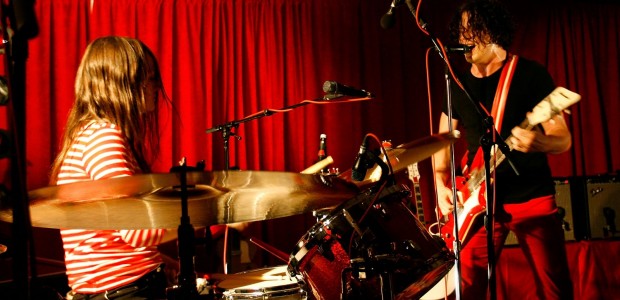 When you hear the words "drumming legend", the names Keith Moon, John Bonham and Dave Grohl should immediately come to mind. If someone ever received praise from one of them, you know it's a big deal right? Grohl recently went on record and had some very kind words for two modern day drummers: Patrick Carney (of The Black Keys fame) and Meg White (of The White Stripes). The latter made a few heads turn given the controversy surrounding her drumming abilities.
Speaking to Rolling Stone magazine about his new movie, Sound City, Dave praised the former Stripes drummer not for her technical proficiencies but for her ability to create great music on the instrument.
"You listen to John Bonham, and his feel was not metronomic, but it was legendary. Keith Moon played like he was on fire. He was a wild drummer. He was sloppy and he was fuckin' frenetic and manic, but that's The Who. Stewart Copeland, his tempo would fuckin' blast off like the space shuttle, but that's The Police."
"Nowadays, I think it could be hard for a kid to find a favourite drummer, because a lot of that personality is being robbed from these musicians for the sake of perfection, and it's kind of a drag. It's nice to hear drummers like Meg White – one of my favorite fucking drummers of all time. Like, nobody fucking plays the drums like that. Or the guy from The Black Keys. Watch that guy play the drums – it's crazy. The dude from Vampire Weekend. Like, if any of those people went to the Berklee School of Music they'd never be accepted, because they're not considered technically proficient. But their music has totally changed the world."
It's really surprising, especially coming from someone with Grohl's stature. What do you think of Dave Grohl's comments towards Meg White? Let us know below.