Fall Out Boy Concert Review And Photos [Montreal]
Sheila
Misc
2 minute read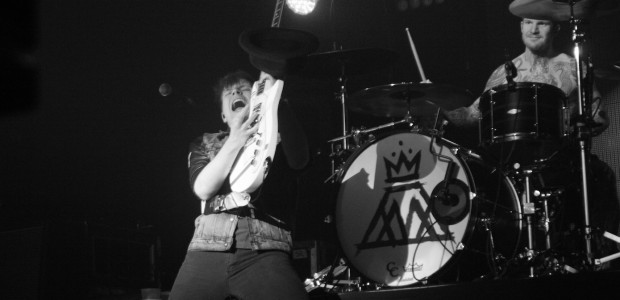 While it has been some time since we last heard from Fall Out Boy, this by no means meant that fans forgot about them. Playing to a packed Metropolis theater in Montreal, the band was welcomed back with open arms.
Coming to the stage to chants of "F-O-B," the band kicked things off with Thriller, off of their album Infinity on High. Next up were a couple of older tracks off of From Under The Cork Tree, including I Slept With Someone In Fall Out Boy and All I Got Was This Stupid Song and A Little Less Sixteen Candles, A Little More "Touch Me."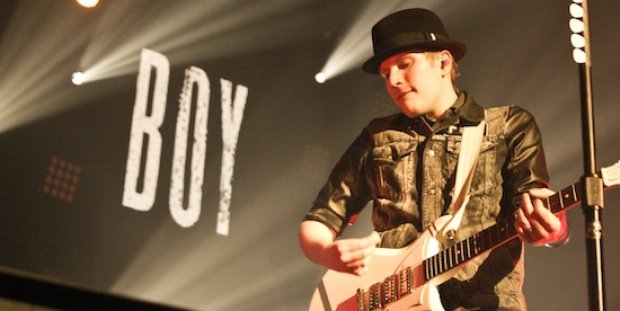 Bassist Pete Wentz did most of the talking between songs keeping fans entertained; he even took a stab at speaking French, saying, "Tout est bon le petite chou" (all is good little cabbage). When the first few notes of This Ain't A Scene, It's An Arms Race rang out, the fans went wild, and during the sing-a-long portion of the song, they made sure their voices were heard.
New songs like Alone Together, The Phoenix, and Death Valley off of their latest album Save Rock and Roll were well received. Prior to playing slower track, What a Catch, Donnie, vocalist Patrick Stump said that fans needed to help with singing because tour has been wreaking havoc on his voice, but honestly, from where I was standing, you couldn't tell. Probably the biggest sing-a-long of the night came when they played their hit song, Sugar We're Going Down. To end their main set, they played another new track, My Songs Know What You Did In The Dark.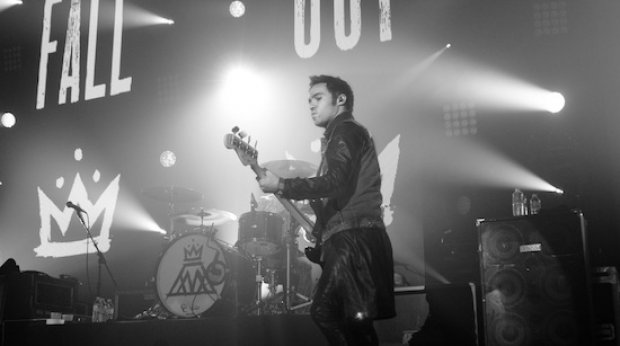 Coming back for their encore, Patrick ditched the guitar and sat behind a keyboard for their performance of Save Rock And Roll. In another display of his vocal range, he mimicked Elton John's voice for a portion of the song (Elton is featured on the album version of the song). To close out the night, they played Thnks fr th Mmrs and Saturday.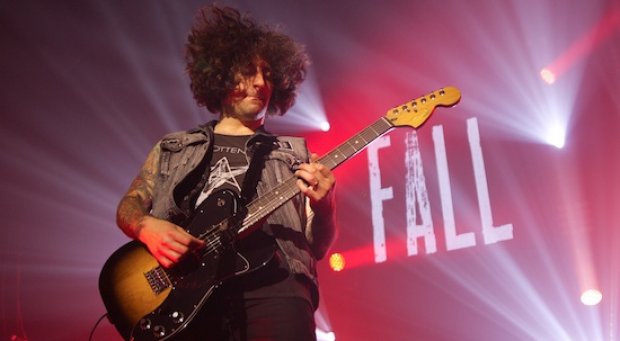 Judging by the reactions from the fans, it was obvious that absence does make the heart grow fonder. The combination of Andrew Hurley's intense drumming, Joe Trohman's and Patrick Stump's guitar riffs, and bassist Pete Wentz's thumping bass playing and crowd interaction resulted in an excellent show
To see the rest of the photos from the show, click on any of these images, or visit our Fall Out Boy Photo Gallery.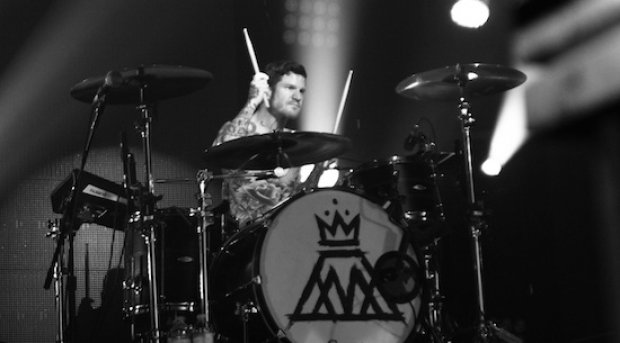 Don't forget, for your Quebec concert needs, be sure to visit our friends at Evenko.