All Time Low Montreal Concert Review And Photos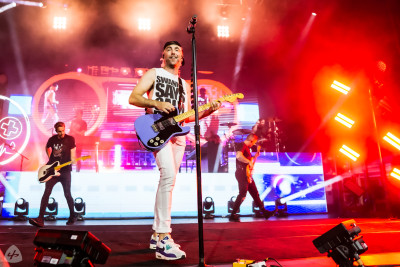 Montreal came alive last night as All Time Low unleashed their electrifying 'The Sound Of Letting Go' tour, delivering an unforgettable night of music alongside Gym Class Heroes, Grayscale, and Lauran Hibberd at L'Olympia Theatre.
Lauran Hibberd
Parking wasn't easy, so I got into the venue a bit late. I missed the shooting window for Lauren Hibberd, but I was able to catch the last half of her set, and I'm glad I did. From their cover of Gwen Stefani's Holla Back Girl, to her witty onstage banter, it was evident why All Time Low had them open for both their European and North American legs. Ending with a brand new song, I Suck At Grieving, they were a nice treat for the fans that showed up early.
GRAYSCALE
From the release of their first EP, Change, in 2015, to their latest release Umbra released in August 2021, Grayscale have earned their place in the alt-rock scene. Starting off their set with some older tracks Not Afraid To Die, In Violet, and Painkiller, fans also got a taste of newer material with Dirty Bombs, and Motown.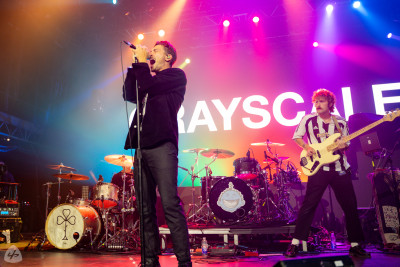 Babylon (Say It To My Face) got the crowd jumping and singing along especially during the chorus yelling out the lyrics, "Come say it to my face!". After using the crowd as backup vocalists, they were now used to create the beat for Just Right, before closing out their set with Fever Dream.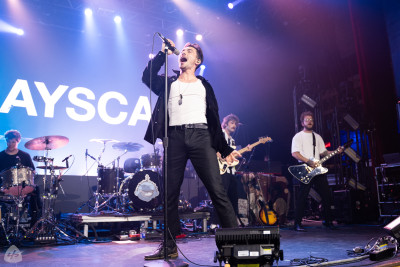 GYM CLASS HEROES
We haven't heard much from Gym Class Heroes in the last few years; Frontman Travie McCoy pursued a solo career while the band took a bit of a break. Last year they announced that they'd be getting back together for the When We Were Young Festival, and some time later, we found out that they'd be joining All Time Low on this tour.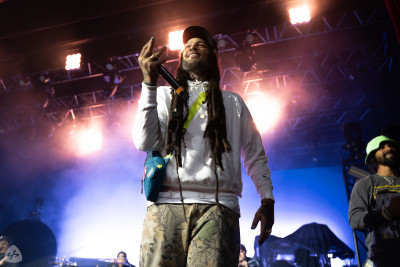 Starting off their set with Kid Nothing, next up was Peace Sign. Before playing it, Travie and the band got fans to put up the peace signs if they were there to have a good fucking time. He then added that there are some bad apples who are only out there to bring you down, and "we ain't having that shit". So to those people, we lower our index fingers and turn it around.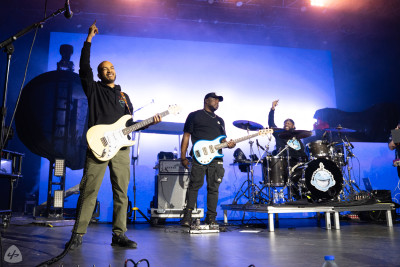 Speaking of hand gestures, in a first for me at a live show, Gym Class Heroes brought along their own ASL interpreter which was a nice touch. He rocked out with the band during the entire set. Up next was one of their biggest hits, Cupid's Chokehold where they were joined by All Time Low's Alex Gaskarth.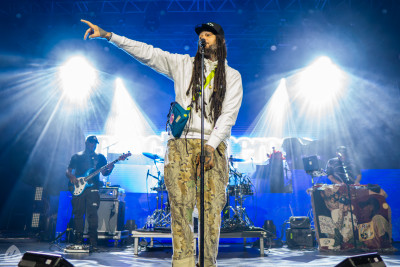 Stereo Hearts, and Billionaire were next, and before playing Love Me Back, Travie gave fans a dance lesson getting them to step and sway side to side. Clothes Off was next and to close out their set, Travie got the crowd to help him along with the chorus of Stop It giving us a quick lesson on the lyrics, Stop it, I got it, you not it!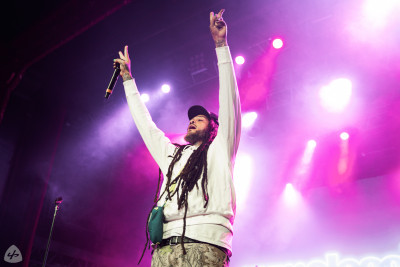 ALL TIME LOW
After three great openers, it was finally time for All Time Low. Starting off with Lost Lost In Stereo, Damned If I Do Ya, and Six Feet Under The Stars. Poppin' Champagne was next followed by Modern Love, and Tell Me I'm Alive.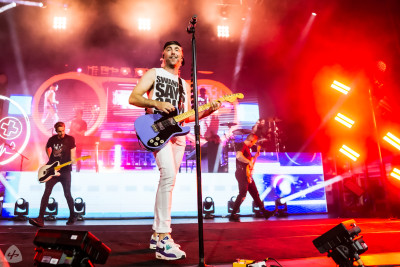 Alex did mention that it had been a while since the band played Montreal, and how they remembered playing shows at the Metropolis (now known as the MTELUS). They also joked that they've missed out on playing Montreal because they forgot how to speak French. Sleeping In, and Heroes was next.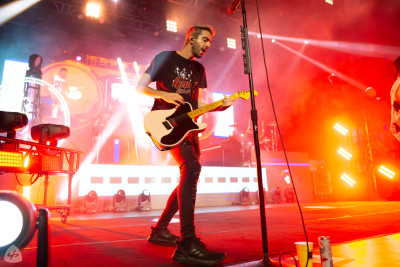 Next up was another new track, Fake As Hell which the band recently re-released featuring Canada's own, Avril Lavigne. PMA was next, and as if that wasn't good enough, they brought out opener Lauren Hibberd to join them. New Religion was next followed by Dark Side of Your Room. Favorite Place was next along with The Way You Miss Me, and Missing You.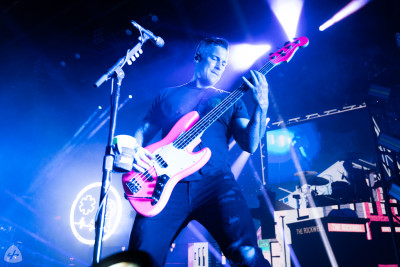 Before playing the The Sound Of Letting Go, Alex talked about how they named the tour after it, and how, "if you came here with any baggage, if you're holding onto something unpleasant or negative, if that shit's weighing you down, tonight, you leave it at the door. Here in this room together with all of these friends, we're going to let that shit go". Calm Down was next.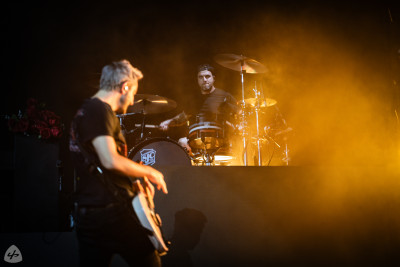 In between sets, a QR code was displayed on the screen allowing fans to choose a bonus song that they'd play during their set. The winner of the night was Backseat Serenade which was followed by Weightless.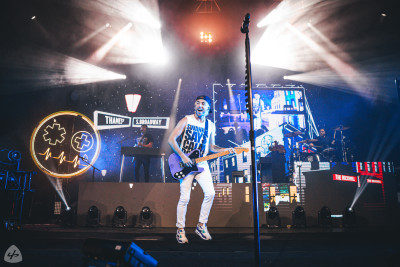 The next song, Monsters was definitely one of the crowds favourites. Once done, the band left the stage, but the crowd wanted more. Following the ole ole chants , the band returned for Sleepwalking. They then thanked all of the opening bands and said that they'd be back sooner rather than later before before closing out the night with Dear Maria, Count Me In.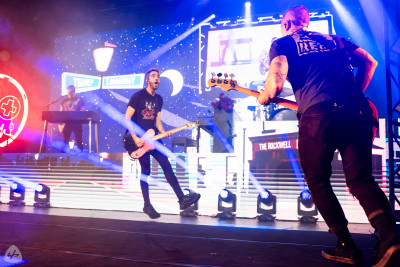 All Time Low delivered a charismatic show encompassing twenty-two songs. While communication between band members was occasionally hard to decipher, their interaction with the audience was entertaining. The concert left its mark, offering a night of music that Montreal won't soon forget.
Enjoy the rest of our photos below, and to stay up to date with shows in Montreal, visit our friends at Greenland Productions, and Evenko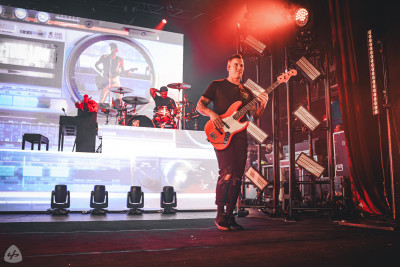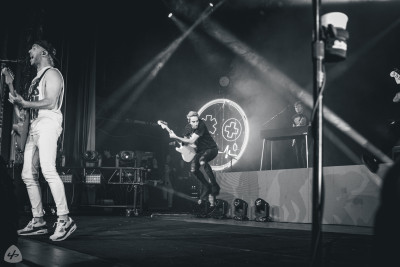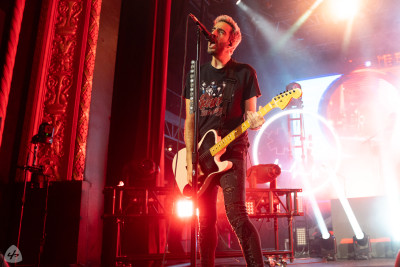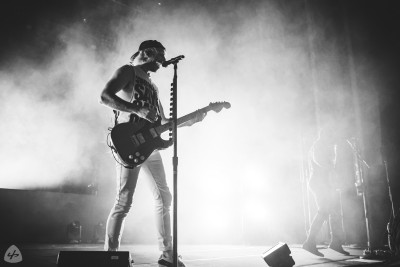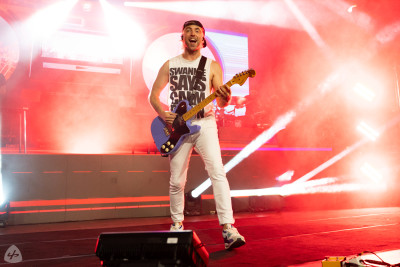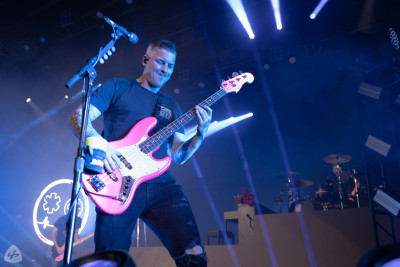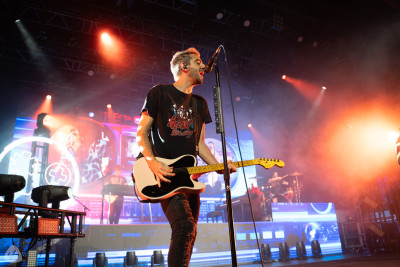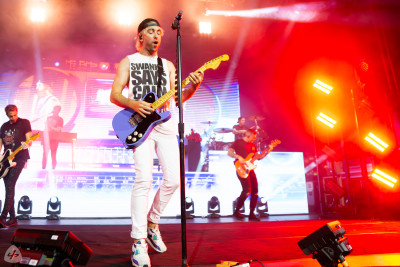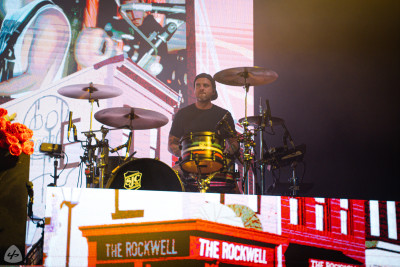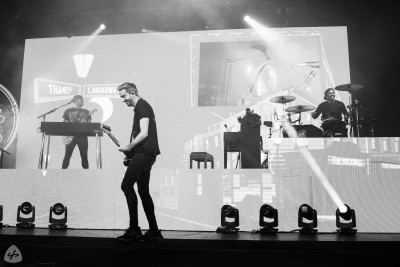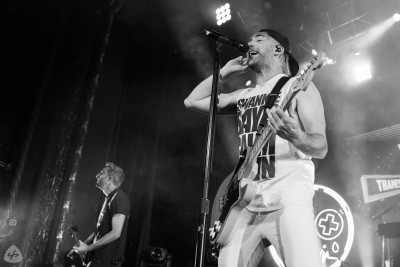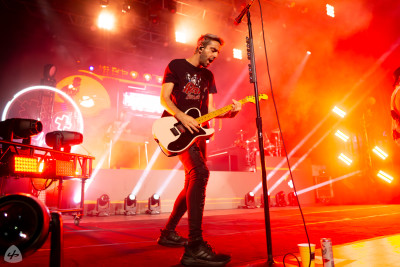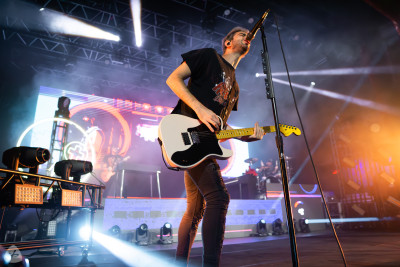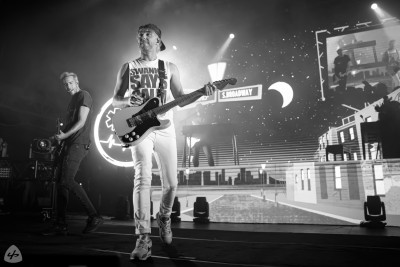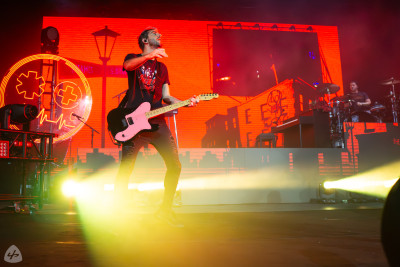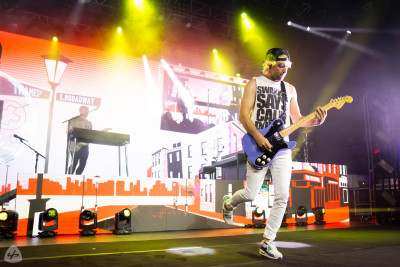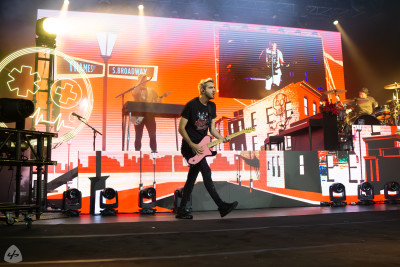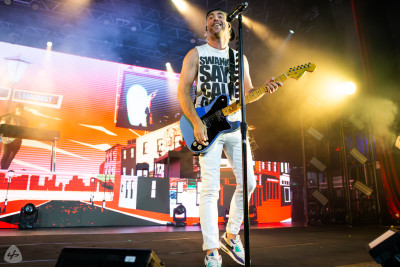 GYM CLASS HEROES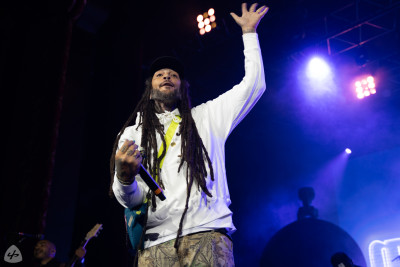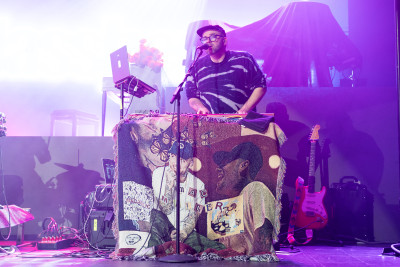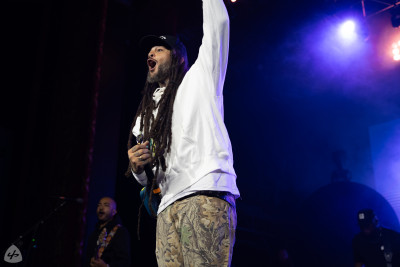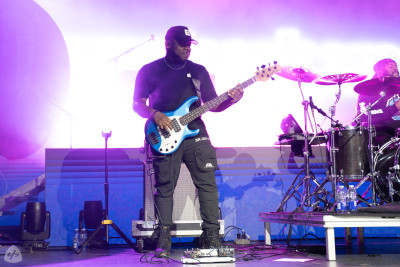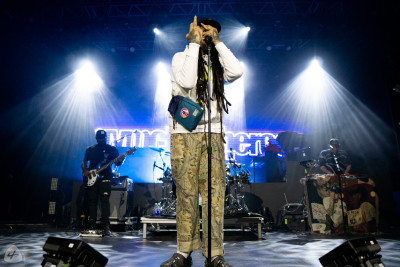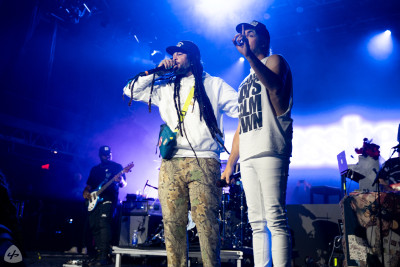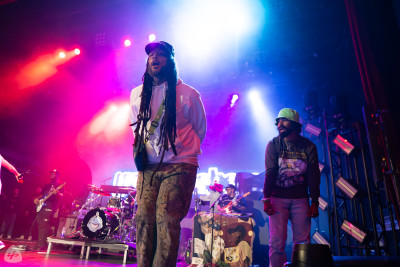 GRAYSCALE