What you need to know: Arcade Fire in Montreal Aug 30, 2014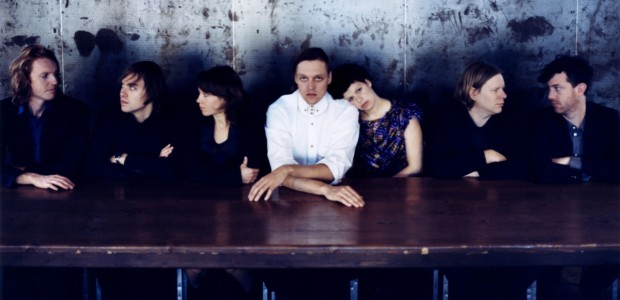 Arcade Fire will be playing at Parc Jean-Drapeau in Montreal tonight (August 30, 2014). This is the last show that the group will be performing in support of their latest album, Reflektor. Here's everything that you need to know about tonight's concert.
Are there still tickets available?
Yes, tickets are available but they can only be purchased at the "door" for $70 as online ticket sales are now closed. If you're a parent, you can bring in two of your kids for free so long as they're 10 years of age or under.
What should I wear?
Kind of an odd question but this *is* an Arcade Fire show. As per Evenko's website, the band is asking that fans show up either in costume or in formal attire (or both if you're up for the challenge). The group has received criticism for having a dress code at their shows but you know what? It's their shows and they can do whatever they want.
Who will Arcade Fire cover tonight?
During their Reflektor tour, the band have been covering local artists from the city that they've been performing in. Tonight, they're in their hometown of Montreal but they haven't announced who they will cover. Themselves? The Stills? Sam Roberts Band? Celine Dion? We're not really sure to be honest.
How do I get to Parc Jean-Drapeau?
Don't bother taking your car. You will be stuck in traffic and parking is pricey. It's strongly advised that you either take the metro / subway (Metro Jean-Drapeau) or a bike. If you take the metro, don't forget to buy two tickets as their will be a lot of people leaving at the same time after the show and it will save you some time. Here are the official directions to Parc Jean-Drapeau.
What should I bring?
Yourself. You won't need anything special and cameras are not allowed.