Green Day Release Trailer And Cover Art For ¡Uno!
Sheila
Misc
1 minute read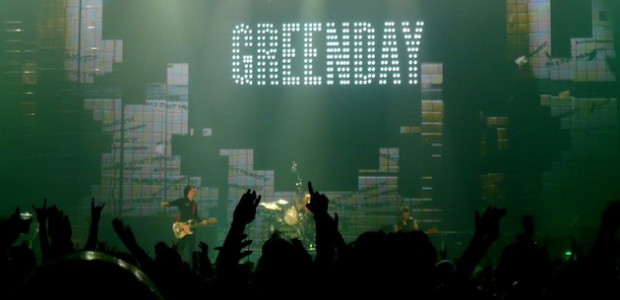 Earlier this year, Green Day announced that instead of releasing just one new album within the next year, they'd be releasing three: ¡Uno!, ¡Dos! and ¡Tré! -- to be released September 25, 2012, November 13, 2012, and January 15, 2013 respectively. Today, the band released a trailer for the first album ¡Uno!, as well as the cover art which can be seen below.
In the trailer, a couple of working song titles can also be seen - Crushing Bastards, Trouble Maker, It's Fuck Time, and Kill The DJ are just a few of them. Judging by the clip, it also looks like bassist Mike Dirnt with grace the cover of ¡Dos!, and Tré Cool will fittingly be on the cover for ¡Tré!.
Green Day is set to play a few shows later this year, and yesterday on twitter, Billie Joe Armstrong tweeted, "Green Day Surprise rock n roll sex party show meaning 'secret show' coming soon in LA AREA. Stay tuned!". As soon as more tour dates are announced, we'll let you know. Until then, enjoy the trailer for ¡Uno!.