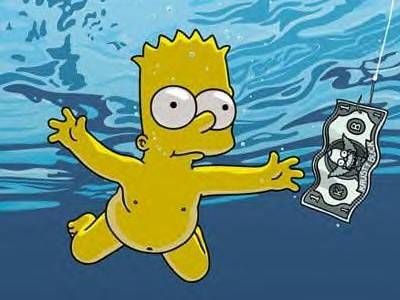 Believe it or not, there used to be a time when The Simpsons were consistently funny. The 90s are long gone but the memories will last forever; or at least air as reruns on FOX. Aside from their quirkiness and longevity, The Simpsons are also known for their memorable songs and today, we take a stroll down memory lane and revisit ten of the greatest Springfield jingles.
10

Baby on Board

Homer, Apu, Skinner and Moe form an unlikely band known as The B-Sharps. Baby on Board is their big hit.
Favorite Lyric: "Call me a square, friend I don't care, because that little yellow sign can't be ignored"
9

When I Was 17

Short and sweet. Homer reminisces of his underage drinking days while singing this sweet little tune.
Favorite Lyric: "That I purchased with a fake ID, my name was Brian McGee"
8

We put the Spring in Springfield

As the town's people decide to break down Springfield's maison-derriere, Homer and Bart come to the rescue with this little song.
Favorite Lyric: "You could close down Moe's or the Kwik-e-Mart, and nobody would care. But the heart and soul of Springfield's in our maison-derriere"
7

Flaming Moes

Homer invents an incredible drink perchance which Moe later goes on to steal and claim as his own. The drink makes the sleazy tavern a huge hit and even garners its own little Cheers-inspired tune,
Favorite Lyric: "Cuz there's a place right down the block, where you can drink your misery away"
6

Lisa it's your Birthday

It wasn't until the internet became popular that people started to realize that Michael Jackson did indeed play the white mental patient of the same name in The Simpsons. He left behind this great little birthday jingle for Lisa.
Favorite Lyric: "I wish you better than your heart desires. And your first kiss from a boy."
5

Monorail

If Phil Hartman was part of it, you know it must be great and the monorail pitch song was no exception.
Favorite Lyric: "Were you sent here by the devil? No, good sir, I'm on the level."